I have a 71 Vega Sedan Delivery with a 400 sb (.040 = 409 Cu. In.) with flat top pistons, Crane cam with Crane roller rockers, double hump 202 heads (about 12.5 to 1 compression) and a Holley 850 double pumper on a Corvette intake. I am using a TH350 transmission and Allison torque converter that has been modified to shift manual with a ratchet shifter. The rear differential is stock Vega with 14x6 aluminum wheels on the rear. There is no way to get traction under full throttle now even at highway speeds so I am putting the suspension from a 84 Corvette under it so it will handle all the ponies and drive/stop better.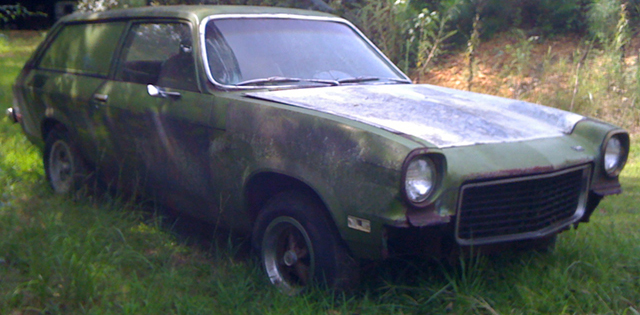 I have measured the Vega wheelbase (97 in.) and the 84 Corvette (96.2).
After looking at everything closely the only major thing that I can see with my swap is that I will have to install small wheel tubs (14 inch) in the rear to get the 10+ inch tire under the fenders on the stock Corvette wheels.
This is a photo of a C4 Corvette with the body panels removed.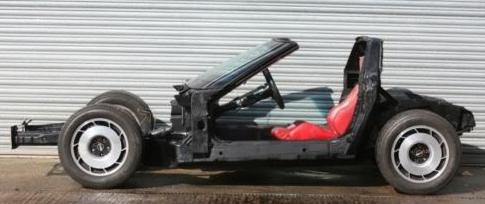 I have it in my plans to use the rear hoop section and the floor pan (since my Vega floor is in bad shape) but use the cowl/dash in the Vega which is a GT panel. I am also thinking of doing something while I am at it that I have never seen before which is a top chop on the Vega Sedan Delivery. Does anyone know of anyone else that has chopped the top or put a C4 suspension under a Vega? I would like to hear any tips/ideas that anyone might have on this Vegavette project.
I used Photoshop to edit the photo to cut 3 or 4 inches out of the top (sorry for the poor editing but it gives the idea of what it would look like) and I like the change so I think I will go for it when I can get it into the basement (putting a 5.7 Vortec in my 97 Blazer AWD right now).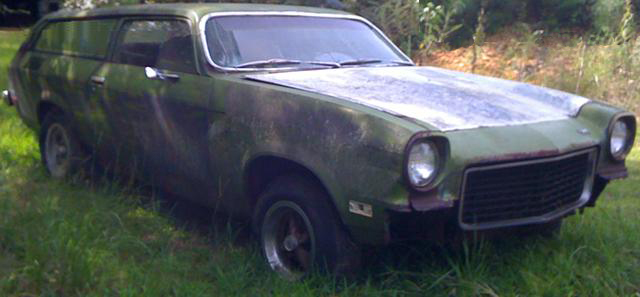 The windshield needs to be replaced anyway (cracked) and I think I can get a piece of Lexan for the windshield after lowering the roof 3 or 4 inches. I will be putting a fiberglass rear hatch on it anyway and can use Lexan in that and the doors also.