Astre-mutt wrote:Interesting project. Sounds like you have some big horsepower. Not sure that the Corvette rear will solve your traction problems, At least not with out some big tires. If you feel the need to chop the top, why not flair the fenders? This could let you run 315 to 335 tires in the back, and 275 to 295 on the front. May be so flairs like the old IROC race car flairs, or maybe you could build the first IMSA chopped panel wagon.
Not sure how many horses it is putting out. It was built for this mud truck when we were winning most of the races we ran in all around Alabama.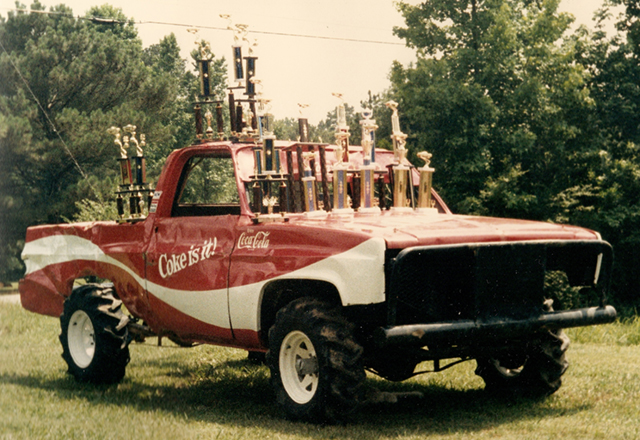 We were running it through a Th350 built to shift manually with a Detroit Allison converter and late 70's GM full time transfer case in low lock (2 to 1 ratio) with 4.10 gears in the differentials. It was very strong from a standing start and coming out of the turns. We were also running a NOS system on it then but took it off when the engine went into the Vega.
I put the engine and transmission in the Vega after we quit the mud racing. I tried the car out on a quarter mile when I got it in the Vega and it would leave two black marks for the full quarter using the stock rear axle and 13 inch wheels and I hope that with the 16 inch wheels, larger tires and better gear I should be able to get it to hook up. The car has been neglected for a long time but I have time now to get it where I have wanted it to be for a long time now. The Vette suspension will allow me to get some bigger tires and wheels (over the stock 4 lug axles). I have thought about fender flares but think that the Vette suspension will allow me to get all the tires I need under the body and then I can work on the best gear to make it all work. An air dam and fender flares (like the IROC) would work too if I change my mind.