So after having a "75" wagon for years I find out the VIN has been swapped and it's actually a '76. After a year of talking to the MTO, police and anyone else I could think of to find a solution to this (besides covering it up and pretending everything's OK) and getting absolutely nowhere I come across a '76 wagon from Alberta.
Here's the car on the trailer- yes that little s10 pulled it no problem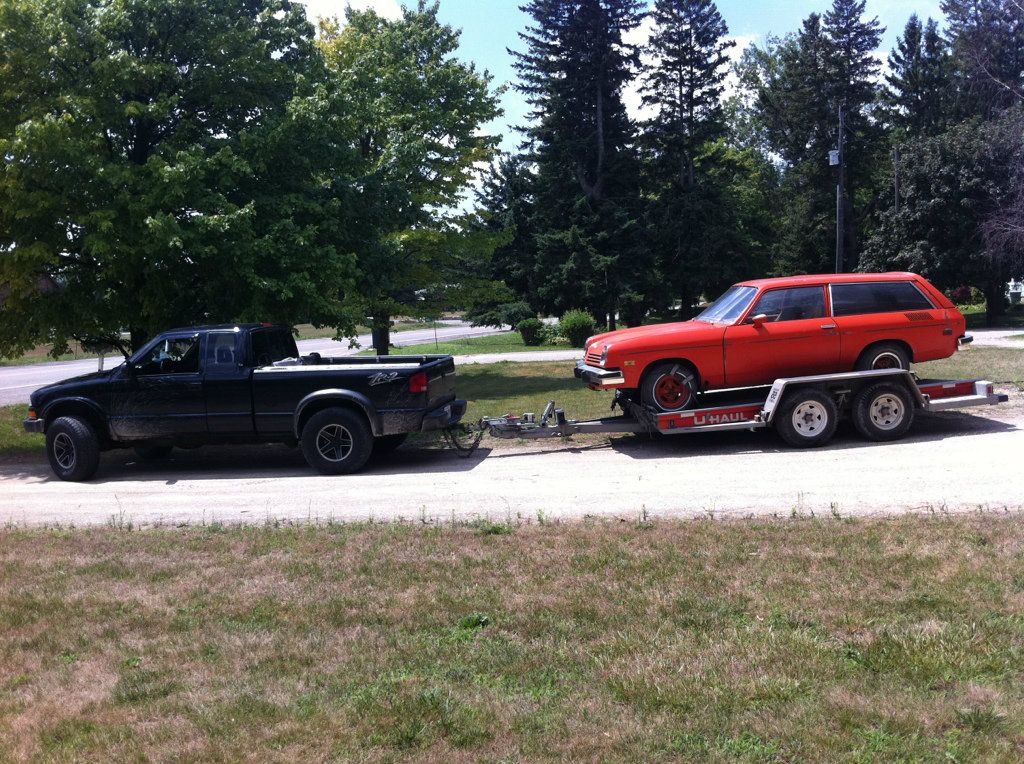 This car hasn't been messed with, original engine and tranny were pulled and it was shipped to ontario. Pretty optioned out too- sway bars (not a GT), tilt power steering, power brakes, rear defroster, delay wipers... I'm sure there was more but can't remember right now. The body is in pretty good shape, nice and straight, not too much rust but enough to remind me it's definitely from Canada. It's got the standard rotted battery tray, plus a hole in the lower driver's fender but the only major rust is in the rear control arm mounts.
Side view- you can see the little rust hole in the fender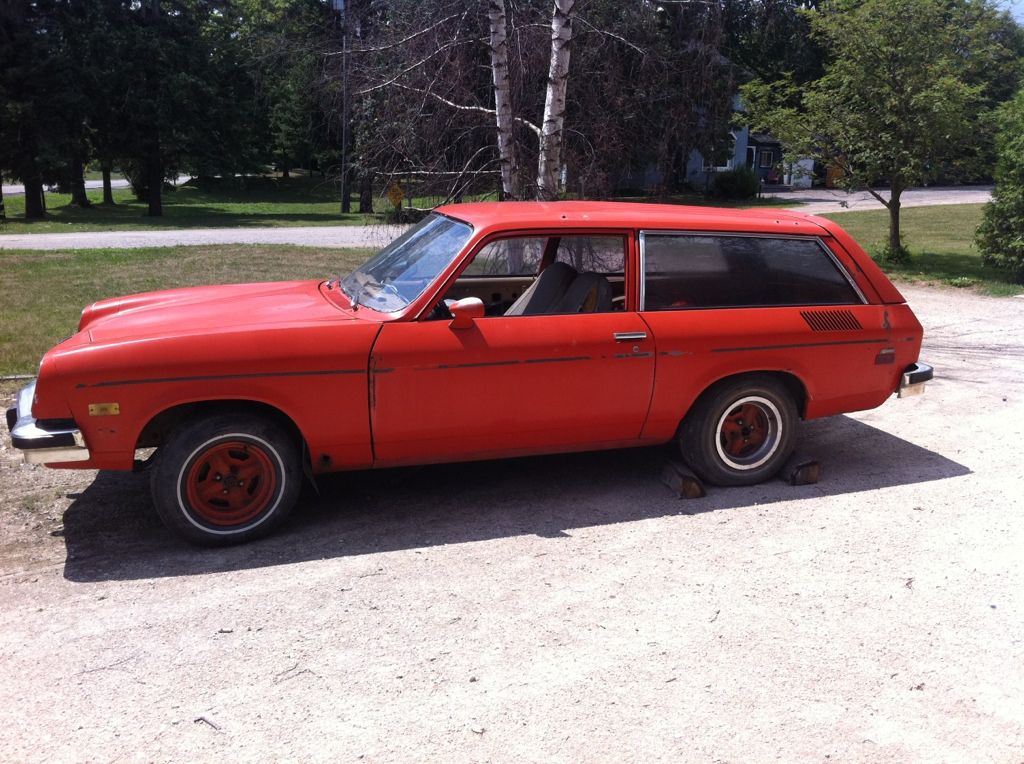 Battery tray rust. Frame rails are super solid
Sexy Interior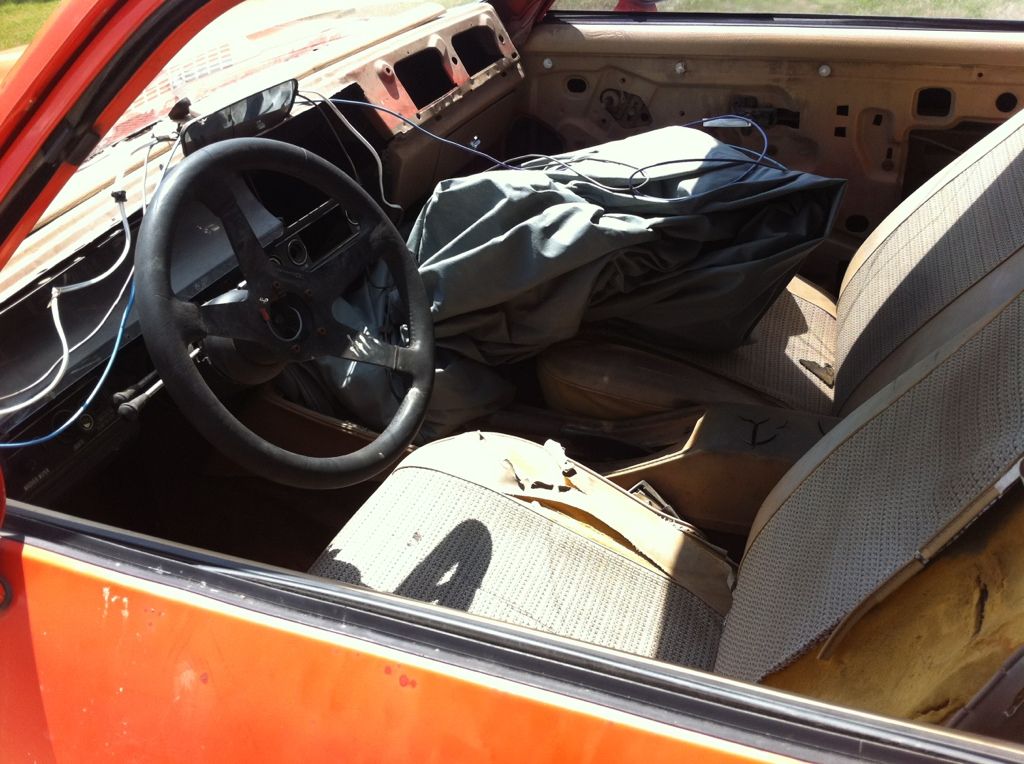 So far I've torn the car right down to the shell, built a rotisserie and gotten the car mounted to it. I was concerned I'd have trouble turning it over with the low ceiling height in my garage but looks like I'm going to just squeak by with a couple inches to spare.
Front rotisserie mount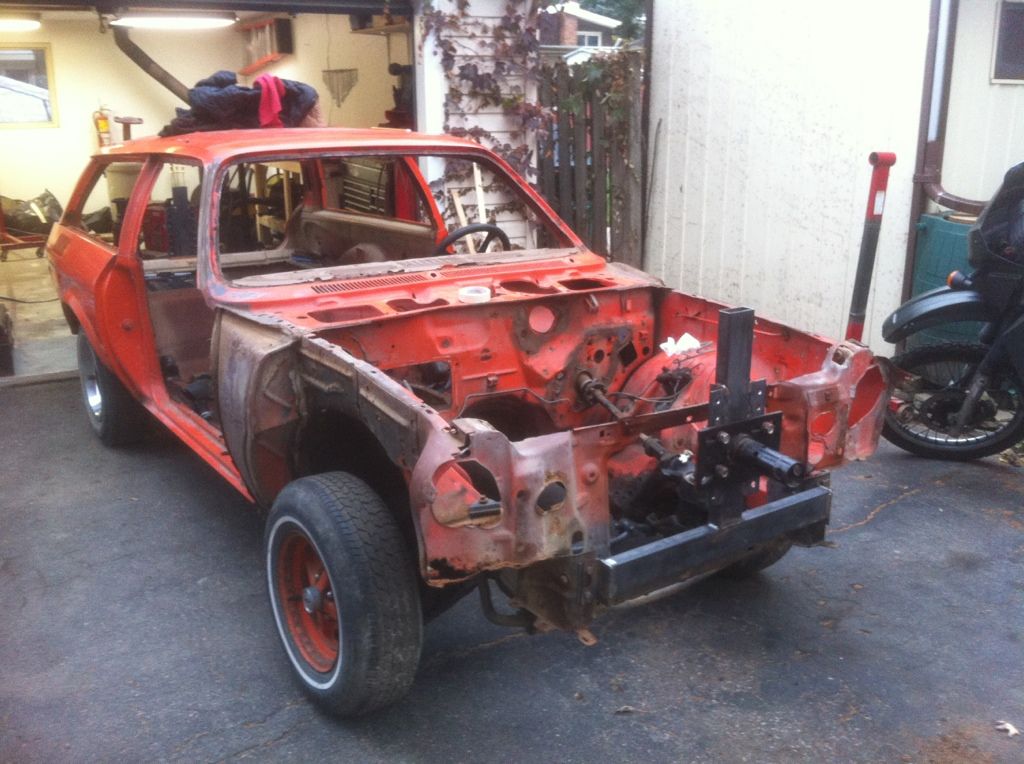 Rear rotisserie mount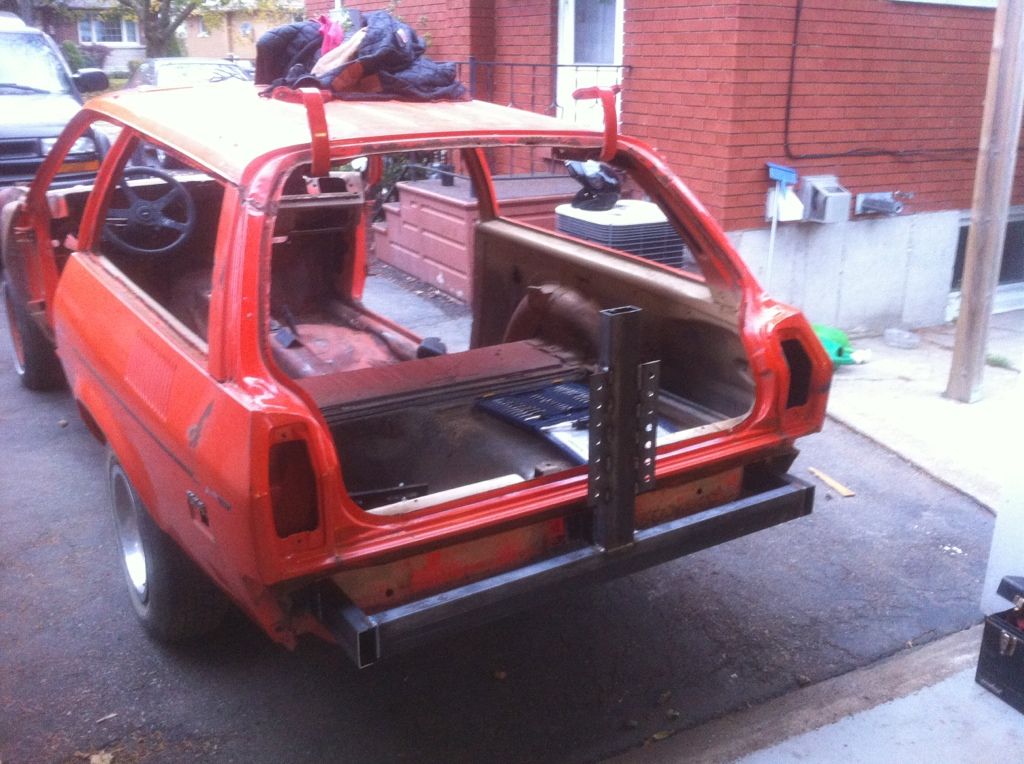 Car up and turning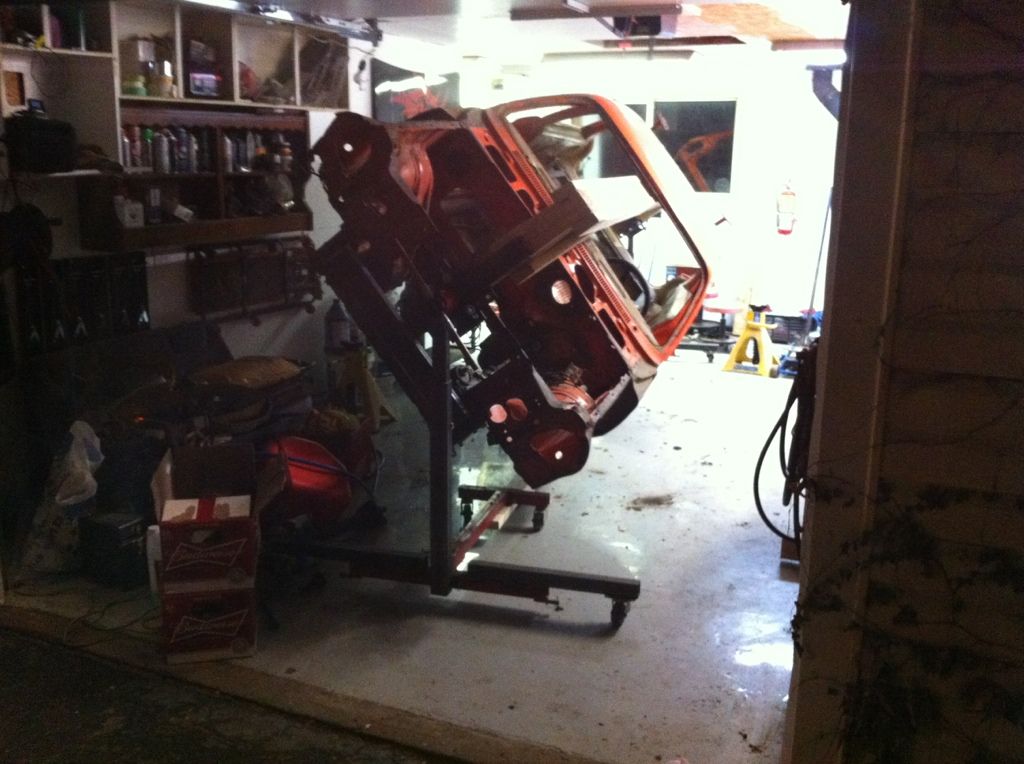 The plan- build up this body and swap in the 355, 5-speed, 3.73 posi and interior from my other car. First on the list is building a set of subframe connectors like these
http://www.cardomain.com/ride/2357894/1 ... ga/page-8/
those will take care of the rotted suspension mounts as well as make this thing nice and strong for the drivetrain I'm using.
More coming soon...
Phill